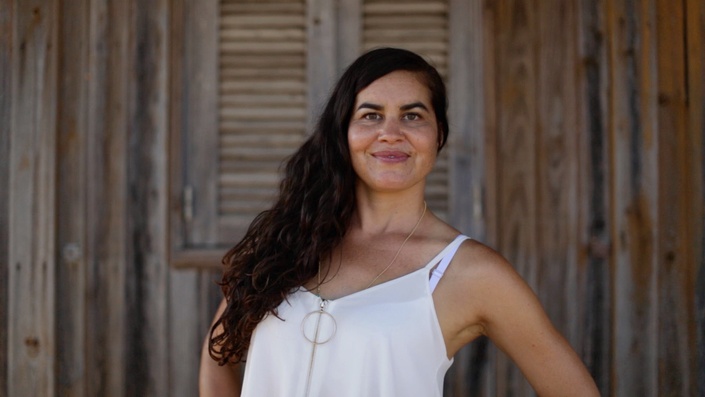 Business Training for Yogis & Healers
Become a Client Magnet! Double Your Client Base & Quadruple Your Income. Enrol Now! Course Opens on March 7th, 2018!
Watch Promo
Enroll in Course
Hi You.
You Ready to Accelerate Your Business?
Double Your Client Base & Quadruple Your Income
Sign-Up for our March 7th, 2018 Course Start.
Here's What You'll Get:
VIP Enrolment into The Business Skills for Yogis + Healers Online Course, Opening on March 7th, 2018. (Valued at $199)
PLUS,
The Business Expediting Package for Yoga Teachers
+ Alternative Medicine Experts:
(Valued at $447)

Bonus #1: Valued at $149
How to Become a Client Magnet in 3 Easy Steps. Individual, One-
On-One Coaching Call with Carla.

Bonus #2: Valued at $149
Go From Empty Waiting Rooms to Full Wait Lists: How to Plan
Sell-Out Events & Workshops. Live Coaching Call.

Bonus #3: Valued at $149
Entry into the Yoga Teacher + Alternative Medicine Experts
Private FB Group.
Imagine Ditching Your $15 Winners Leggings for a $90 Pair of Lululemon, Ultra-Hipster-Eco-Friendly, Instagram-Worthy Yoga Pants.
So, you've completed a million hours of education, workshops, training, and practicing, but, you're still struggling to attract clients.
On the outside, you're a confident, composed health mentor -- but, inside, you're paralyzed with anxiety and panic about how to brand and market yourself in an ethical manner, to make a living from this health-career of yours.
You're running yourself ragged, rushing from studio to studio and office to office, planning classes, workshops, and appointments, trying to piece together enough income to pay your rent.
You're watching yogi gurus and health experts online with thousands of social media followers, while you're desperately trying to figure out how to stand out from the crowds.
You truly believe you've found your calling. You want to make it your mission to build a financially successful career in yoga or alternative health, but, you're secretly worried that if you can't find your clients soon, you'll have to give up and go back to the dreaded 9-5er life.
Could You Imagine if *This* Was YOUR Life?:
Arrive home at night, put on your favourite yoga clothes, sink into your plush leather couch with a glass of (amazing) red wine, and excitedly share with your (loving and supportive) partner, stories of all the people who bought your online course, who booked appointments, and who signed up for your workshops?
Book an around-the-world plane ticket to Nepal, Bali, Italy, Fiji, Barbados, Argentina, and everywhere in-between, because your online business is so slammin' busy, that you can work from anywhere?
Here's What You'll Learn:
You'll be Killin' it at:
Building a sought-after product or service.
Finding your niche clients who want to pay YOU, for your *exact* services.
Getting inside the minds of your clients. You'll know what services they're *actually* looking for (not the ones you're imagining in your mind).
Creating EPIC Solutions: Evidence-Based, Proactive, Immediate & Clear solutions to solve the pains and problems of your people!
Writing professional copy. We'll get you for published on an active forum, with thousands of followers.
Not Sure You're Ready to Take the Leap?
Sign-Up Here for My FREE 4-video online tutorial:
Become a Client Magnet:
Double Your Client Base + Quadruple Your Income.
https://www.infiniteoceans.com/become-a-client-mag...

xo Carla
Your Instructor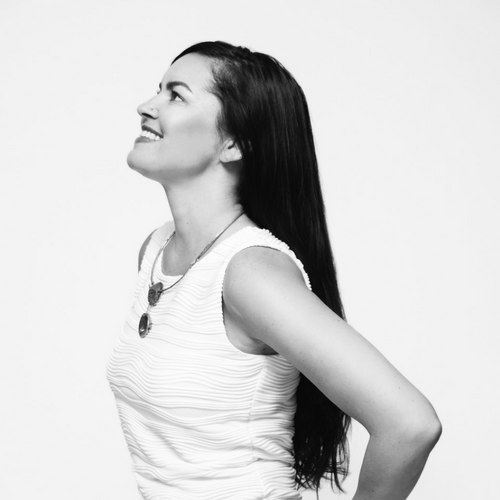 I totally get it. It's stressful as hell to lie in bed at night, trying to get your "8 hours" when all you're thinking about is, "how the f*#* am I gonna pay back all this school tuition.
I finished my 3 year homeopathic medicine degree, and I was ready to ditch my $15 Winners leggings for $90 Lululemons, cause I was certain I was on the fast-track to success. Can you relate?
I was the student got mostly-A's, who LOVED getting up at 6am for class (geek), and who thought I was gonna fly in this whole "start my own business thing". lol.
I was gonna heal everyone. I loved sharing my love of avocados and coconut oil with every friend I had, who was still "in the dark" eating white bread and dairy (heaven forbid).
I just knew that people were going to pay me MONEY to hear all my wisdom.
…
Silence.
…
That's what I heard in response. Silence. Earth-shattering, heart-breaking silence. No one really cared that I was going to "empower their mental, emotional, and spiritual well-being".
You don't want to admit it, but, I'd bet a whole jar of organic coconut oil that you've said these words before. Am I right?
I pretty much thought that I'd hit the life-wisdom jackpot when I finished school.
So, Six Months of Haggling for Clients Later:
I was planning workshops on everything from "treating knee pain with homeopathy", to "how to make a post-natal first aid kit"
Like seriously. As if new mothers are worried about sore knees.
After A Few Empty Workshops, and Zero-Dollar Months:
I sheepishly admitted that deep down I was afraid (damn). Scared to focus on one speciality, for fear that i'd "miss out" on other clients who would possibly pay me (aka: help me to justify to my family that choosing homeopathy over being a medical doctor was a good idea).
I think they now call this FOMO:
Fear of Missing Out.
Ya, FOMO is right.
When Being an Illusionist ISN'T a Good Thing:
I finally realized that people were confused.
I was being confusing. In my efforts to appeal to the masses, I was appealing to no one. I was attracting no clients.
After more than one night of lying on my floor, in tears, surrounded by ruffles chips and french onion dip, I found a business coach who set me straight.
He just looked at me, and said,
"You know, saying you do homeopathy for everyone is like saying you do homeopathy for no one."
bam.
So, like dragging a cat through a swimming pool (my poor business coach), I turned this sinking ship around, and sailed all the way to making a killer living in homeopathy (let's just say, I spend my winters in Bali).
xo Carla

Course Curriculum
Getting Started
Available in days
days after you enroll
I: For the LOVE of Money & Finances
Available in days
days after you enroll
II: What's My Speciality? Where Are My Clients? Will They Pay Me?
Available in days
days after you enroll
Frequently Asked Questions
When does the course start and finish?
The course starts now and never ends! It is a completely self-paced online course - you decide when you start and when you finish.
How long do I have access to the course?
How does lifetime access sound? After enrolling, you have unlimited access to this course for as long as you like - across any and all devices you own.
What if I am unhappy with the course?
We would never want you to be unhappy! If you are unsatisfied with your purchase, contact us in the first 30 days and we will give you a full refund.
Register Now. Risk Free.
Join our Community.